So far this month, I have graced the outdoors with my presence three times, but it's rather obvious that my presence was not appreciated by the results.
First was a visit to Lackford Lakes in north Suffolk, about half-an-hours drive for me, target Kingfishers. The main hide for photography is the Double Decker Hide but volunteers were clearing reeds not far from it so no birds. Moving on to the Reed Hide, I was surprised to find that a large clearance had taken place and, more-over, the place was filled with photographers. I found one place and settled down but nothing came so I moved on and had lunch, returning early afternoon to find the hide even busier so I went home. Result for the day - zilch.
Last Thursday, 12th October, I decided to try the Wildlife Trust reserve at Welney where over 30 Common Cranes had been reported. First port of call was the observatory but with a total absence of birds surprisingly. The reason soon became apparent when someone put up a ladder to the front - probably attending to the outside floodlights so I moved on to Lyle Hide where there were two groups of Cranes although rather distant. Deciding to stay in this hide, there was some activity worth pressing the shutter button for - just.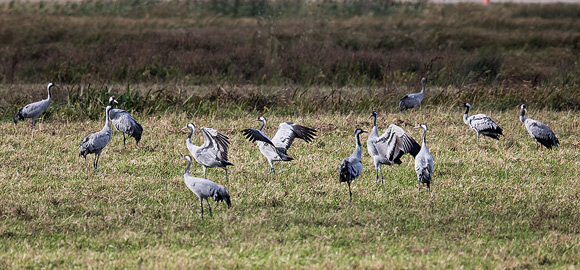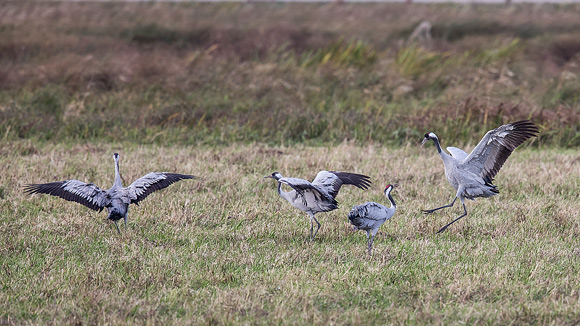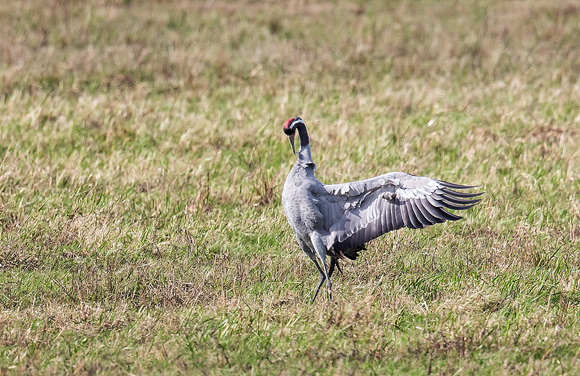 Apart from the photography, it was fascinating to watch the interplay between the various birds in the group - pity they were so distant. My final tally was 28 birds.
I then switched to the Whooper Swans that had been displaced from their usual place in front of the observatory. This is really an annual visit for me and I have loads of photos but regular flights and landings were worth capturing.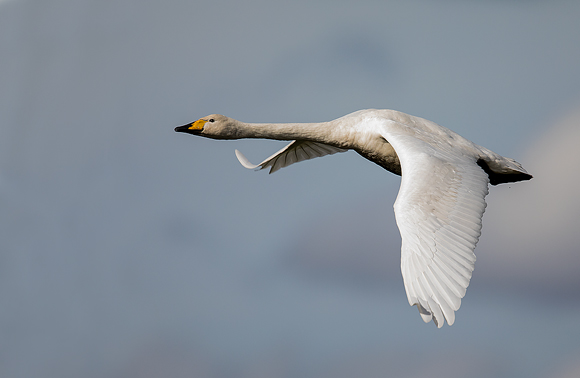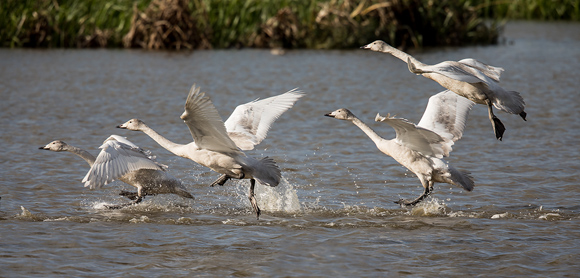 So nothing really exciting again but at least something to make the day worthwhile.
Yesterday, after reports of a juvenile Osprey at Holkham Park Norfolk, I made my way north to see if my luck had changed. Finding the lake, the bird soon made a distant flypast and disappeared north. Someone said that it always perched in a dead tree opposite where I was standing and would soon return - well it didn't so I followed the lake bank and found a small group of photographers. They had been treated to a great session of dives where they had some superb images - but the bird had gone.
After a couple of hours, it returned but was kept distant by some mobbing Jackdaws and a Red Kite but at least I managed something for my trouble.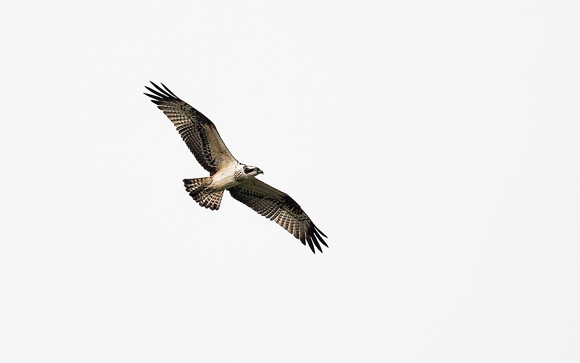 Returning towards the car park, a birder pointed to the bird, very distant on the top of a dead tree, eating a fish - it had caught it in a dive right in front of him a few minutes earlier. Someone is having a laugh at my expense!!!
Obviously my luck had not changed significantly so I took a couple of images of an Egyptian Goose as a very poor consolation prize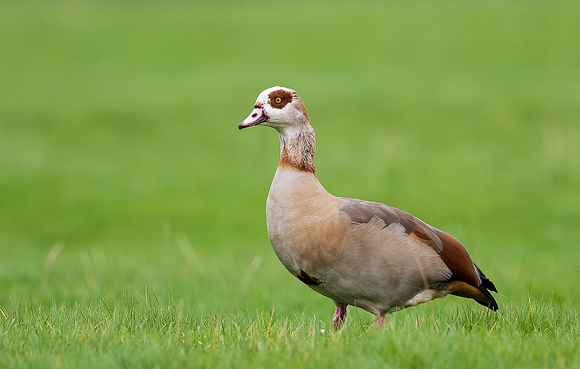 October is supposed to be one of the best months for birding and bird photography - well it has been a disappointing month for me so far. It can only get better.