Well, it has been a while since my last outing. A touch of withdrawal symptoms gave me the incentive to visit my local RSPB reserve at Fen Drayton Lakes yesterday. I was not expecting much as it is still school holidays and the area is popular for cyclists and family outings during the holiday break, and it has suffered from flooding during the past couple of weeks or so with much of the reserve inaccessible.
Approaching on the access road, I looked for the Stonechats that had been reported but no sign, with nothing within photographable range anywhere else either - looked to be an abortive trip until retracing my steps on the approach road, I saw a Stonechat drop down into a dyke by the roadside. I turned the car round so that I was sitting on the right side and waited. The field has been left uncut for seed eaters.
A pair then showed further along the dyke going away from me feeding by the field side. At the bottom of the field they then continued along that side and up the other side so I decided to wait. Sure enough they got closer with the male allowing some semi-distant shots.
Surprisingly, they carried on feeding eventually by the roadside allowing even closer shots - this was getting interesting.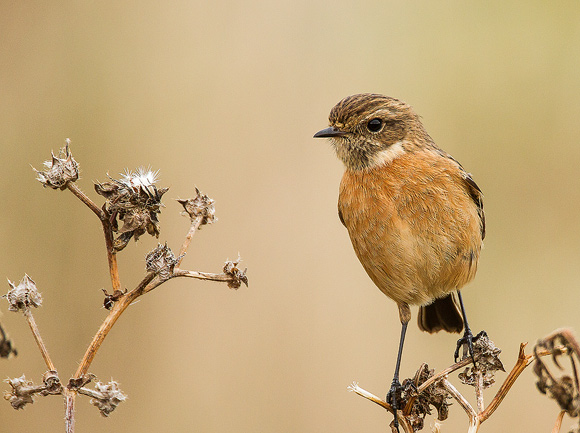 Well, if only they would perch on that branch with a clear background and about 10 metres away, I thought to myself. No sooner wished for than the female did just that.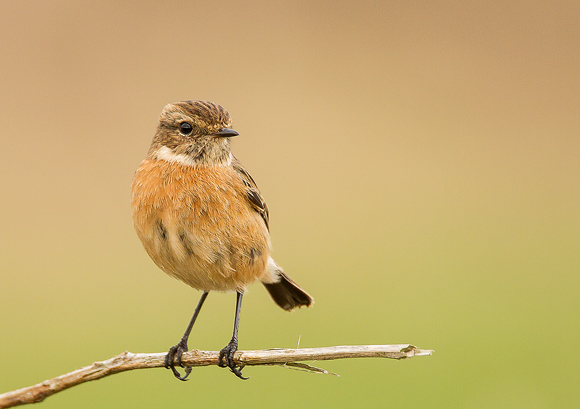 and shortly followed by the male.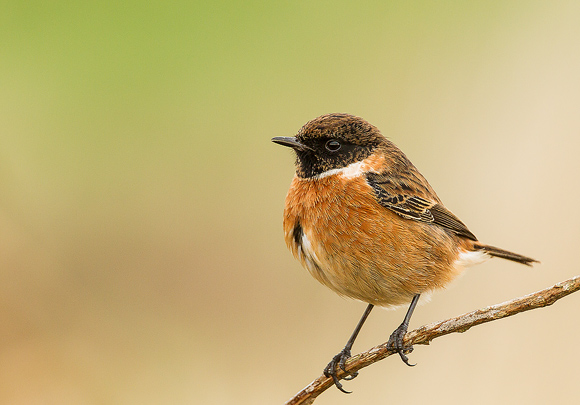 A most enjoyable and unexpected encounter and an excellent start to 2013.
More images in the Recent Additions section of this website