A sudden burst of editing activity and here I am with another blog from my June trip to Iceland, the second in three days.
Day 7 was mainly spent travelling around the eastern side of the island from Jokulsarlon to our next destination, Lake Myvatn. Mainly good roads but the island is much larger that I thought. On the way, there were the odd stops for scenic photos that I will not bore you with as, once again, I am useless at landscapes.
One unscheduled stop was near Bulandstindur, one of the 'must-do' mountains if Eastern Iceland but shrouded in cloud, but we noticed, near the road, a small herd of wild Reindeer. They were feeding about 400 metres away, across what looked like (and proved to be) difficult bog land to cross. So I left the big lens in the bus and took the 100-400 for hand holding. They may have been feeding but still covered the round surprisingly quickly so it was very difficult to keep up with them but, absolutely knackered after following them for a good half-a-mile or so, I returned to the bus with a few distant shots for the record. My first shots of wild Reindeer.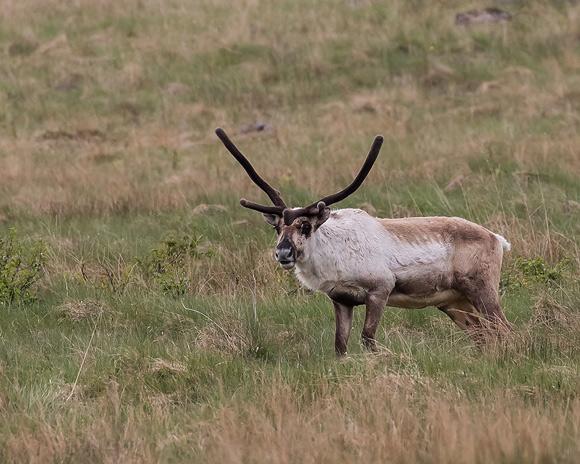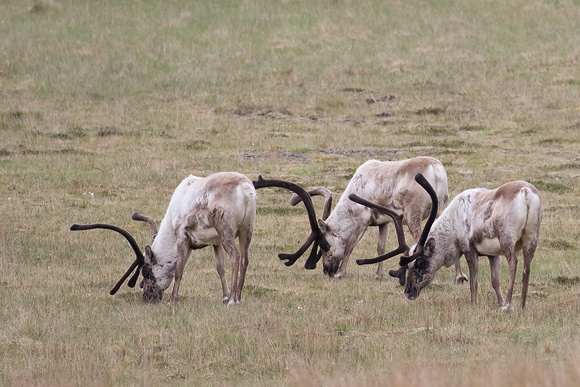 After arriving at our hotel (more like a hostel) for the next three nights, we went for a drive around the lake. Lake Myvatn vies as being one of the best birding sites in Europe for it's summer population of wildfowl, all attracted by the myriad flies. Myvatn is Icelandic for 'lake of flies' but there were none in evidence.
From the bus, we noticed a Slavonian Grebe, resplendent in summer plumage, fishing in the lake - worth a shot with a fish although distant.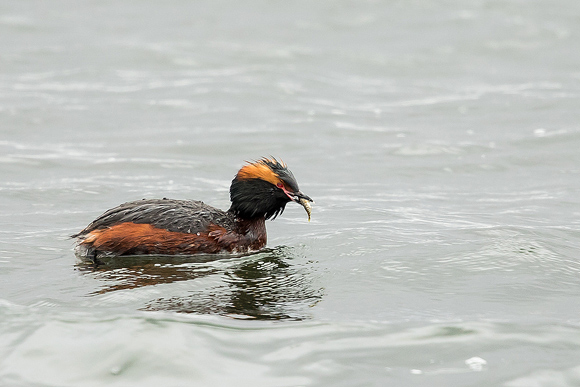 Another target bird for me was Great Northern Diver in summer plumage. This species over-winters in the UK but in rather drab plumage, nothing like the most attractive breeding plumage found here. We found one in the middle of the lake that proved to be a rare siting for us. Some distant shots that were the only ones I managed.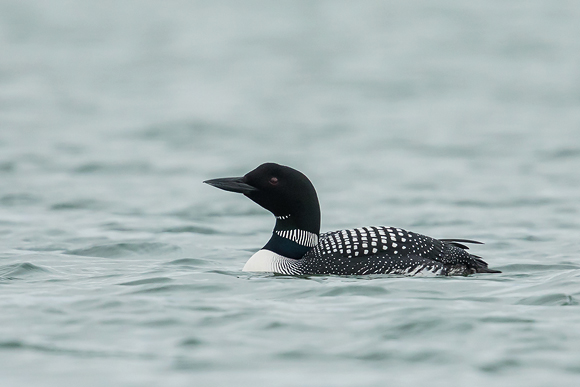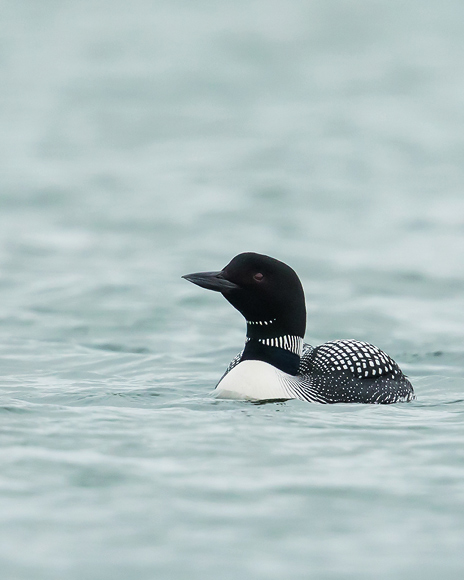 After the usual dinner of burger and chips, we went to River Laxa for the evening. It is famous for Harlequin Duck and really the only site in Europe where they can be easily seen. It was in full spate so very fast but I sat down opposite an island and waited. Not long to wait as a drake suddenly appeared from the rapids and sat on the island opposite me and preened.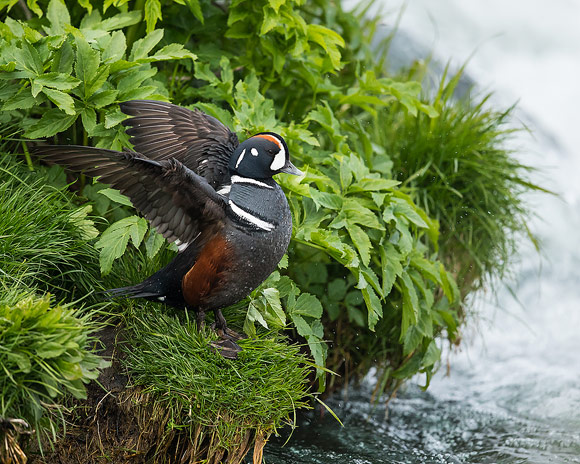 Despite being small, these ducks have no hesitation in just diving into the fastest run of the river and this is what I wanted to photograph as it seemed almost impossible, considering how fast flowing it was. Well, it happened, with a drake diving in from the far bank and making it's way across the race.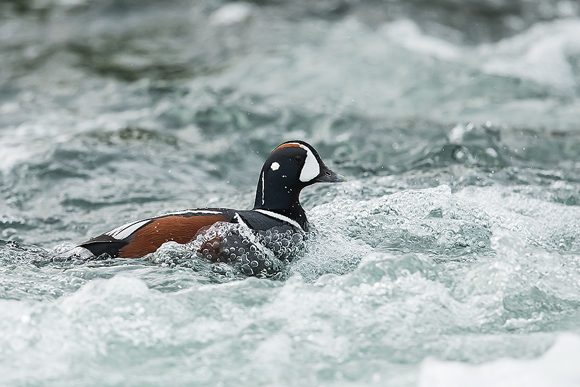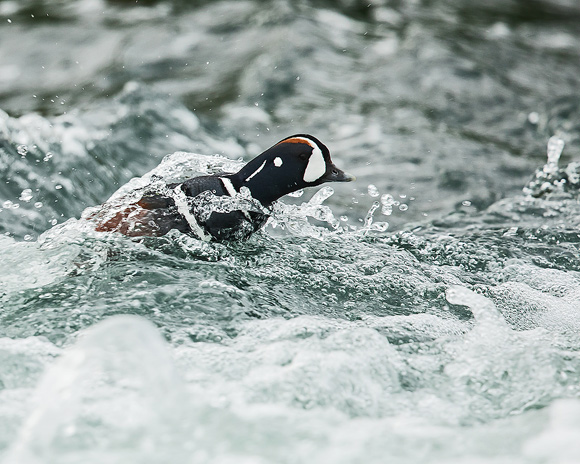 Having seen these photos, they are quite diappointing as they just do not show the spectacle of this small duck battling the flow and coming out the other side - quite remarkable.
There were other drakes around and just one female put in a very quick show.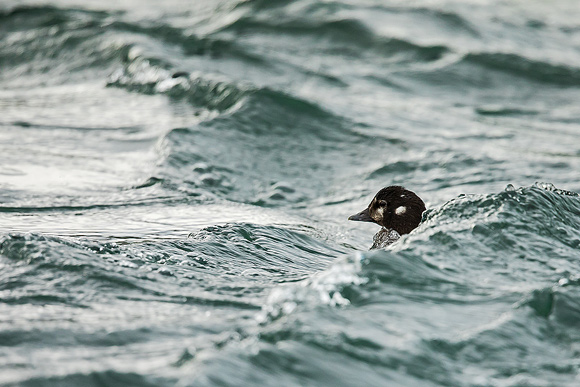 Getting late again (23.00) so off to bed to see what surprises this area throws up tomorrow.