Day 4 was a day of travelling. We left our rather basic accomodation in Selfoss at about 8.00am and drove Eastwards. The first stop was at a typical Icelandic tourist attraction - an enormous waterfall called Seljalandsfoss, very popular with landscape photographers.
I got prepared with my Canon 5D MK4 and the 24-105 f4 lens, excellent for landscapes, and took some shots. It was an impressive waterfall and very busy with tourists, especially Chinese.
So why are there no photographs of it here? Simply because I have no ability what-so-ever to take decent landscapes so those images will not see the light of day beyond my computer.
There were many Fulmars flying around and Paul Hobson suggested taking shots of them flying across the waterfall - something I would not have thought of - the difference between a professional and an amateur - seeing the possibilities. So I had the wrong lens - but had a go anyway.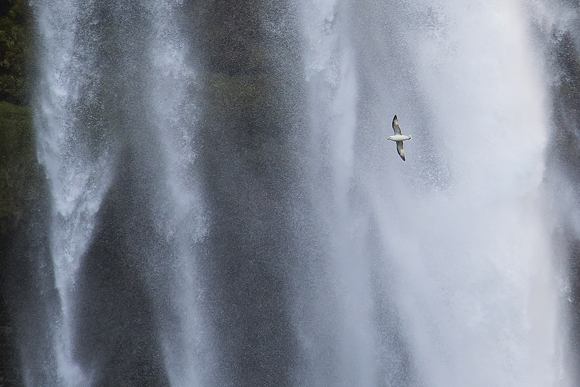 After an hour or so, we moved on, stopping at the next tourist hot-spot, Skogarfoss, another enormous waterfall, and with Fulmars flying too. This one was not as busy, tourist wise and with the 7d mk2 and the 100-400, I was ready for another go at the Fulmars with more success.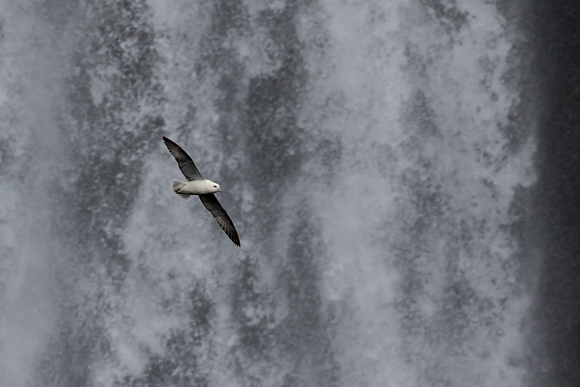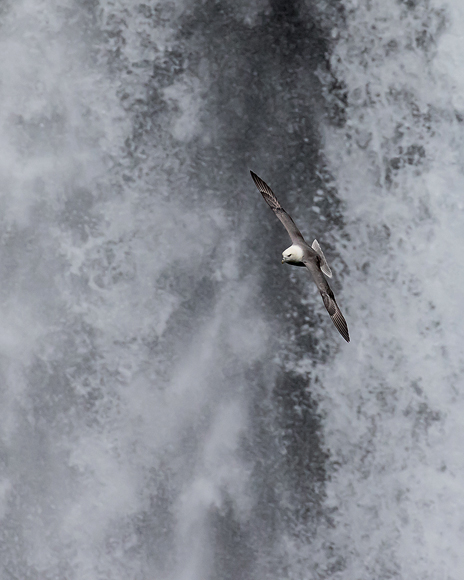 Moving on, we stopped at a roadside service area near Vick in rain and a little sleet but some Redwings were singing in the nearby bushes - worth getting slightly damp for.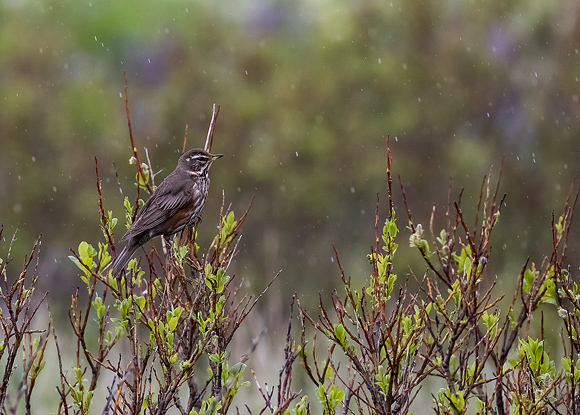 And then on to our next accomodation near the tourist attraction of Jokulsarlon. Booked in at the the only nearby hotel - really good this one. Rooms comfortable and food good. Wish I could remember the name of it.
After dinner we did an evening recce at Jokulsarlon. It is the largest glacier in Europe, leading to a large glacial lagoon, full of icebergs that had broken off the glacier and slowly melting before drifting down to the sea through a relatively small channel. It was amazing.
We spent some time on the beach photographing the icebergs (once again, for my computer only) before returning to the lagoon where we witnessed another amazing sight - a feeding frenzy amongst the icebergs by hundreds of Arctic Terns. It was late (11.30pm - yes you really can shoot for 23 hours a day) and cloudy so I took some record shots but it was impossible to show the real spectacle.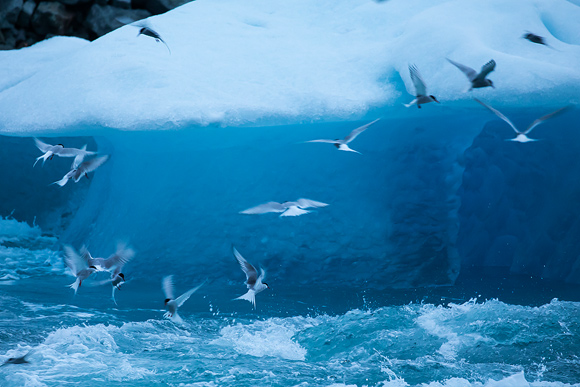 Time for bed but I must confess I was excited at the thought of returning to this awesome place tomorrow.