It has been a month since my last blog - time flies when son and family visit for 10 days over Easter. Of course the weather was good then but pretty rubbish at other times so, apart from short trips to Fowlmere RSPB and Paxton Pits that produced nothing of note, I stayed at home.
Fair weather photographer? Yep, that's me. Well I cannot see the point in going out in poor weather to end up with photos that are not as good as the ones I already have.
Anyway, with decent weawther forecast for last Friday, 29th April, I had to get out so went to north Norfolk again. I have been having some problems with sharpness on some shots and wanted to make sure that suitable subjects to practice on were available, hence Norfolk. I was sure that it was not my gear so it must be the operator at fault.
Anyway, first visit was to Thornham harbour, arriving just after a high tide. Only a few Avocet feeding. I have loads of images of Avocet but one tempted me as it was feeding with it's head completely under water - unusual for an Avocet.
Driving out, something landed in front of the car on the road- a Whimbrel. It stood and eyed the car as I tried to manoevre sideways to get a shot but soon took flight with 4 others that flew over it.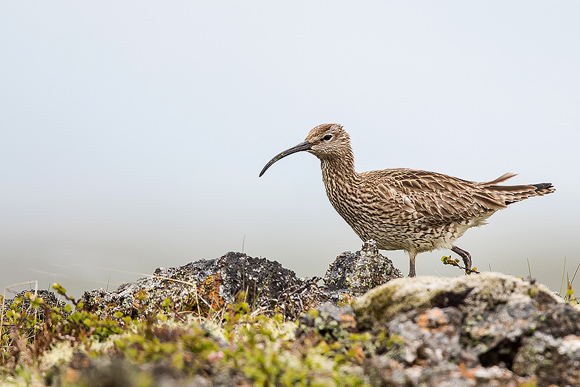 Later, it settled to feed, allowing a few reasonable shots before again taking flight as the usual dog walkers appeared.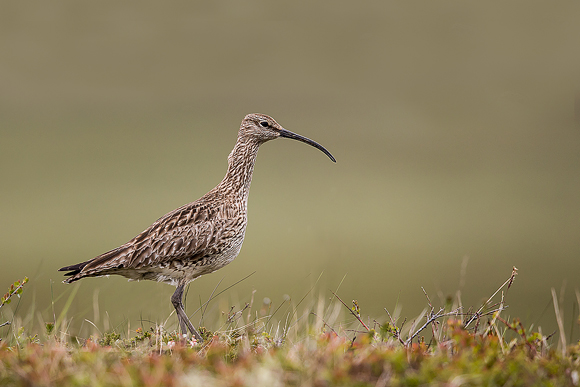 Moving on, visits to the harbours at Brancaster Staithe and Burham Overy Staithe drew a total blank so I arrived at RSPB Titchwell at lunchtime, much earlier that usual, to find it quiet for a Friday afternoon. Surprising. Water levels too high for waders again so I made my way towards the beach.
I have always found Linnets to be extremley flighty and difficult to photograph so, spotting one singing on top of a bush, I fully expected it to fly before I had got into range. Well, it didn't.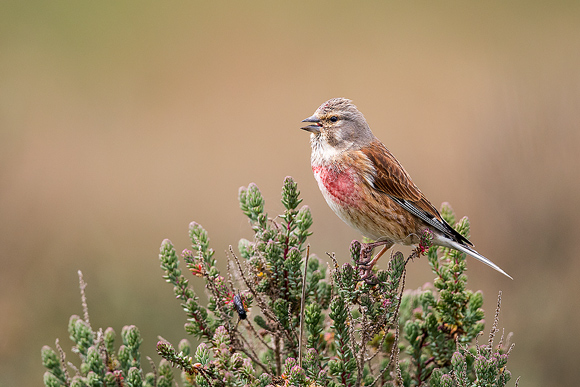 In fact it even mover closer so I spent a good half-an-hour taking loads of shots.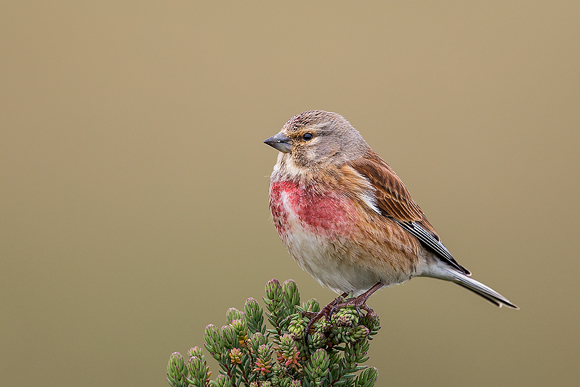 I was briefly interrupted by a Swallow landing on a nearby post for just a second or two. Nothing special about the shot except it is my first Swallow of the year.
With the Linnet still showing well, I had had enough and went to the beach with the tide right out. Just the usual species -
and a nice summer plumaged Turnstone.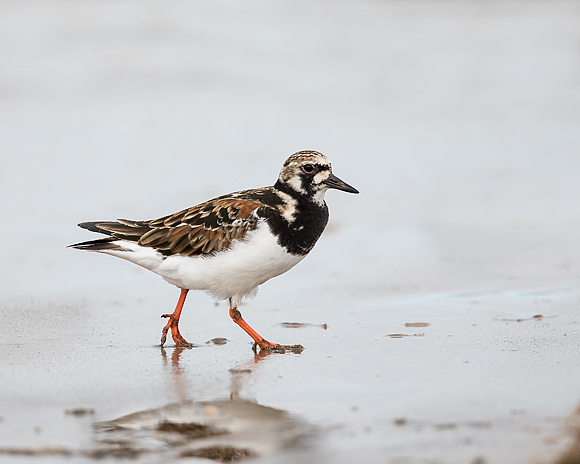 With loads of gulls flying around, I was able to test the gear for flight shots - yes it was the operator at fault, but I now know what I was doing wrong so it was all worth it.
Returning to the reserve, I called in at Parrinder hide with a Meadow Pipit gathering food for it's young.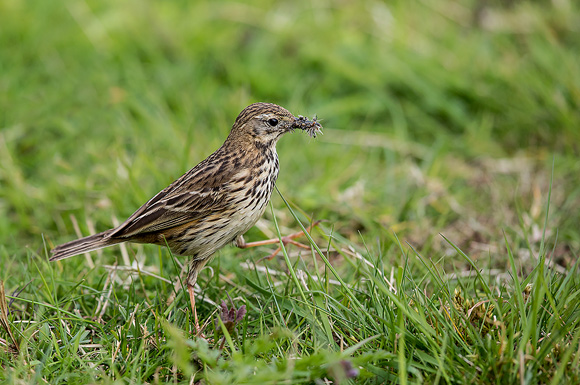 and an unusual Goose that was trying to associate with some Greylags but they wanted nothing to do with it. It was feeding on the bank in front of the hide and, at first, I wondered if it was a Pink-footed Goose because of the head colouring but decided, in the end that it was an odd Greylag, possibly a hybrid.
After some more shots of some close in Shovelers,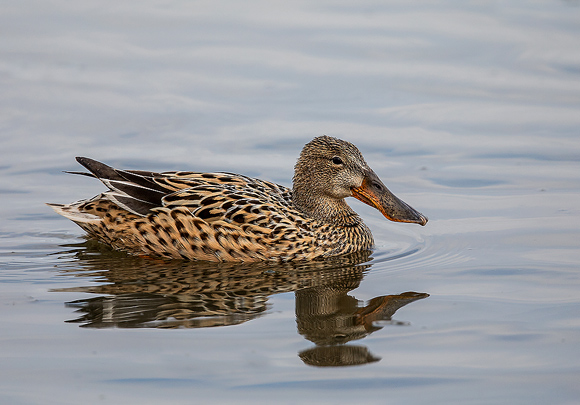 I made my way back home, satisfied that I had got some better shots of Linnet that I had managed before so the day was worthwhile for that alone.
More images in the Recent Additions section.