After a poor start to 2017, last week was much improved with generally good weather and a couple of successful trips.
The previous week, a trip to Lincolnshire for the rare White-billed Diver proved fruitless as it had apparently been flushed by a barge the previous afternoon and not seen again. However, on Tuesday of last week, a friend and I made another trip to Lincolnshire as a first winter Bluethroat was being very co-operative at Willow Breitling Replica Watches Tree Fen. Bluethroat is a Robin-sized infrequent vagrant to the UK from Europe so it was not surprising to arrive at the reserve to see it very busy.
It was easy to find where the bird was as there was a large group of birders and photographers in the middle of the reserve. It was good to catch up with a few acquaintances in the crowd and then the bird arrived fron the nearby reeds to feed on mealworms thoughtfully provided by others. Further away that I would have liked but a good start.
We ended spending a very pleasant morning there with the bird being very co-operative, not at all fazed by the large group watching it and allowing close views.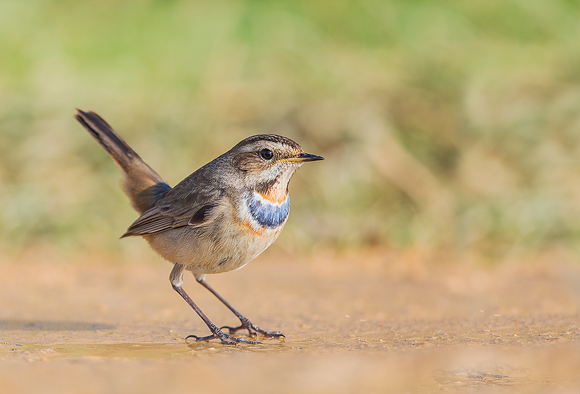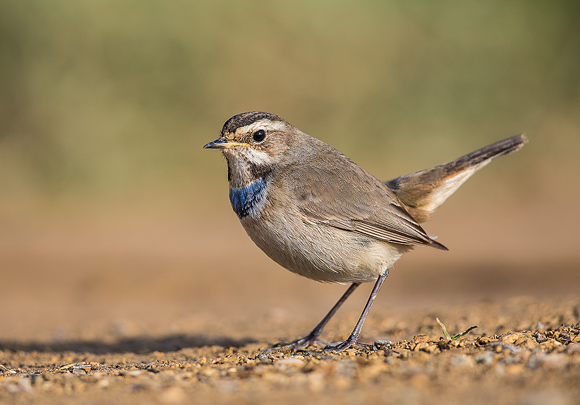 A very successful morning and hundred of shots later we returned to the car for lunch and to decide where to go then. Not knowing the area particularly well, we moved to Frampton Marsh, despite there being nothing there of interest the previous week. However, blue skies could mean some decent images and this proved to be correct with the sun bringing out the breeding plumage of the common wildfowl particularly well.
Male Teal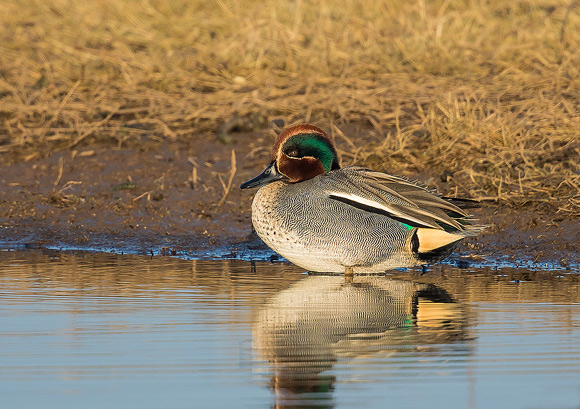 Male Wigeon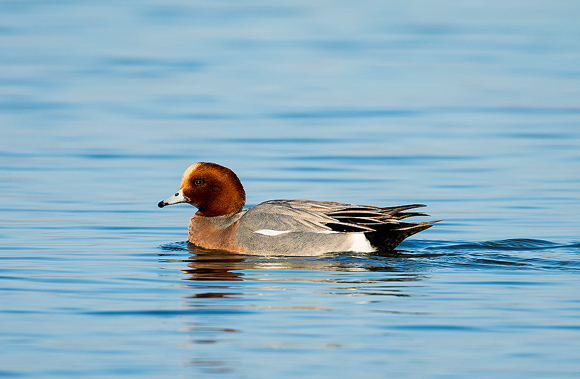 and close views of a male Pintail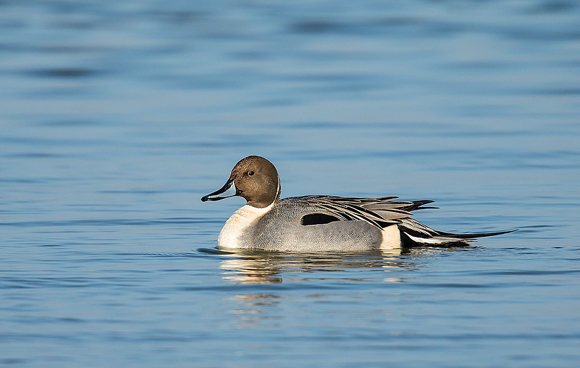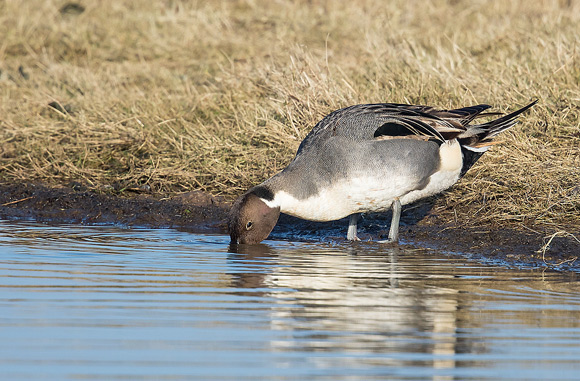 The local Gadwall were starting to show signs of choosing a mate
Altogether a good afternoon winding up a successful day.
Closer to home, at Fen Drayton Lakes, there were reports of a Great White Egret being seen in an area that could be good for photography so, with a couple of hours to spare on Friday I went to check it out. Great White Egret is a Heron sized bird that is becoming much more prevalent in East Anglia due to the effects of global warming. Still not common like it's cousin Little Egret, I had previously only photographed the species during my trips to Hungary so this could be a first for me.
Shortly after I arrived, it flew in and started to feed in the shallows of the scrape.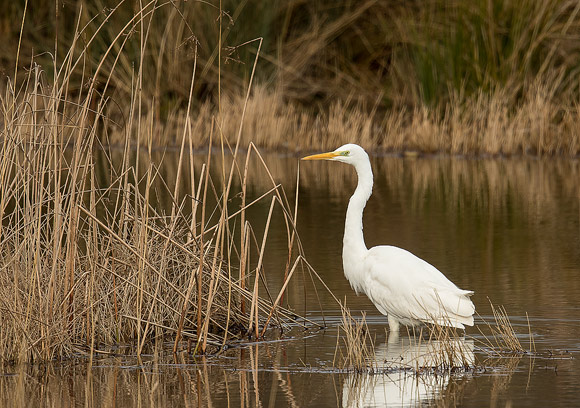 A local Heron took exeption to it so some flight shot opportunities occurred.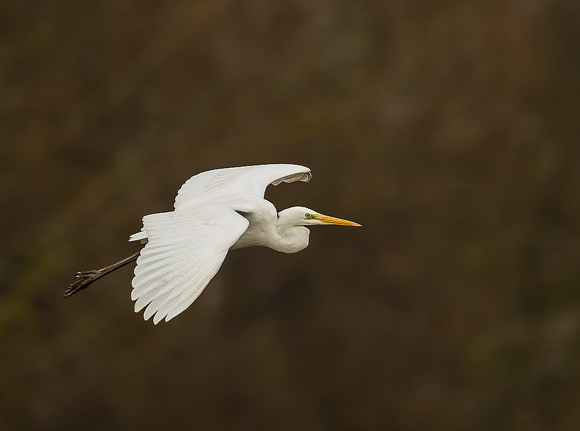 Very distant was a male Smew on the further lake, certainly not photographable but I was please to point it out to a birder who had turned up. Very surprisingly, he admitted that he read this blog. Well at least someone does!!!