What a strange month this has been for me. My last update was over a month ago. Not surprising since Christmas has intervened but so has a dose of the dreaded heavy cold that put paid to any thoughts of birding for a couple of weeks. My wife was afflicted far worse than me, however, Rolex Day-Date replica and that meant cancelling a booked trip to Munich to visit our son and family and could only be re-arranged last weekend. Rather late for the grandchildrens' christmas presents but they didn't seem to mind.
Anyway, after all that, I managed to show my camera the light of day last Tuesday 17th January. A friend and I decided to travel down the A14 to Bury St.Edmunds where a small flock of Waxwings had been reported, feeding on berries in the ASDA car park.
Waxwings are a winter visitor from the Eurasian taiga. Sometimes very few turn up as in the last few years but this year several hundreds seem to have crossed the North Sea with a flock of around 150 being reported in Scotland alone. They feed in berries and concentrate on a few trees, totally stripping them, and then move on so it was a matter of time before they followed the berry crop south and hit East Anglia.
Arriving in the Asda car park, a flock of about 15 or so were sitting high up in some trees, coming down to feed in the Rowans in the car park for all of 5 seconds before disappearing. After a while we decided to drive around to see if we could find them and stopped in the local fitness centre car park where some likely looking trees appeared to be worth checking out. The flock were perched high up in some trees but never came down so we concentrated for a time on photographing the Redwings that were feeding there.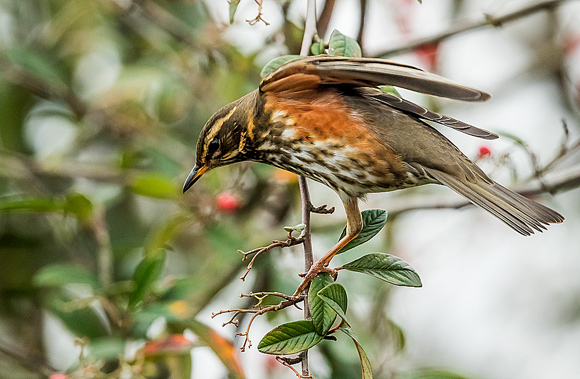 We found out that the Waxwings were again around the ASDA car park so we returned there. There were a dozen or so other photographers there, apparently brought to the area by a feature the previous evening on the local TV station and after a further wait, they came down for a few minutes.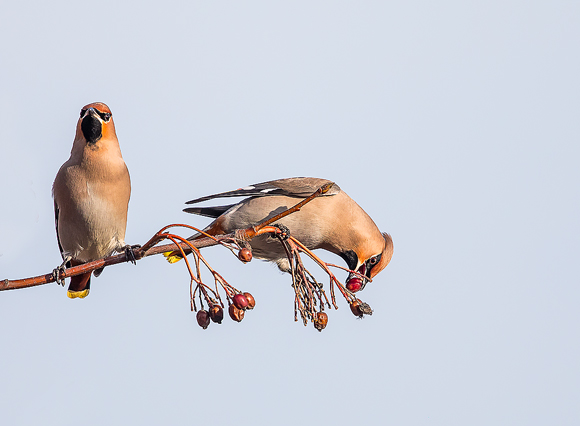 Not entirely satisfied with the quality of the shots, we decamped to the council car park where some locals informed us that one tree was a favourite for the birds. There were even more photgraphers there but after a time, the flock came down to perch in an adjacent tree to check us all out.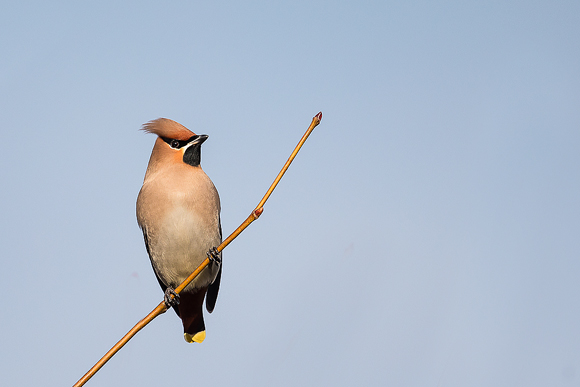 before all coming down to feed on the small tree just in front of us.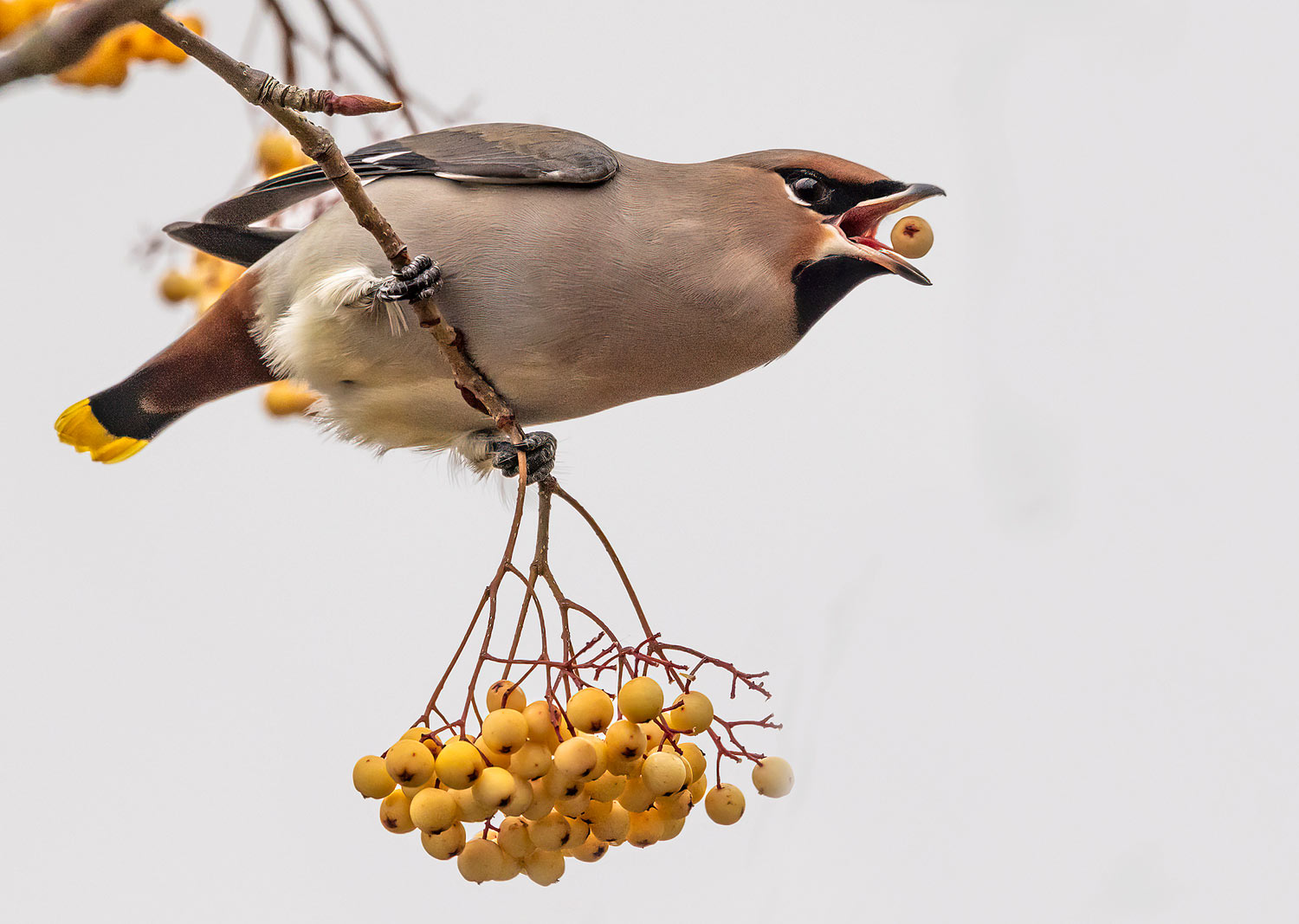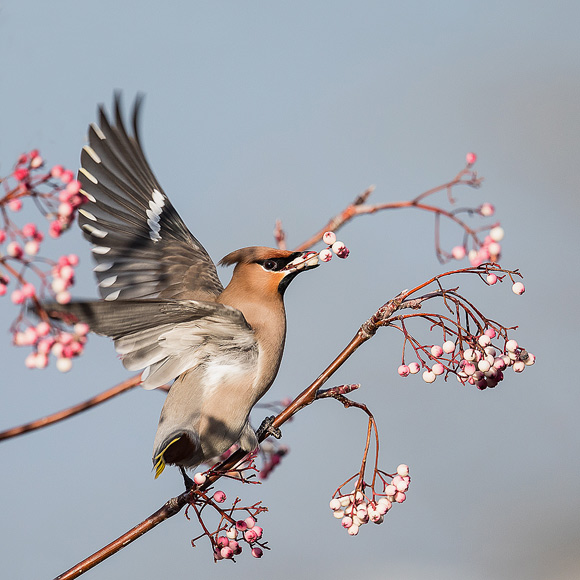 When they did, it was like WW3 going off with all the cameras clicking away but the birds tolerated it all.
It was now luchtime so we decided to make our way back to Cambs, calling in at Burwell Fen to check out the Short-eared Owls. I have loads of photos of these birds but photographing them is always fun and, anyway, I wanted to check out the sharpness of the Canon 5D4 camera with the 500 mk2 lens and the 2x mk3 converter with flight shots. This new camera will autocus at F8 on all 61 focus points and I had taken it all to Canon for matching.
There were several birds around and loads of photographers again so, at first only shots into the sun were really possible as the birds kept their distance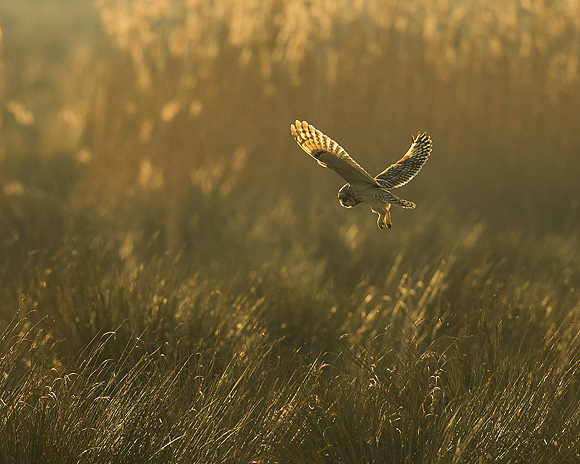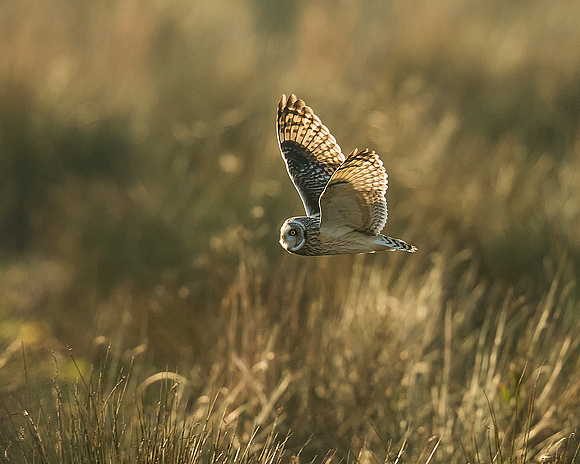 a large flock of Whooper Swans flew down to the adjacent mere but always distant.
and finally the Owls gave better opportunities for shots.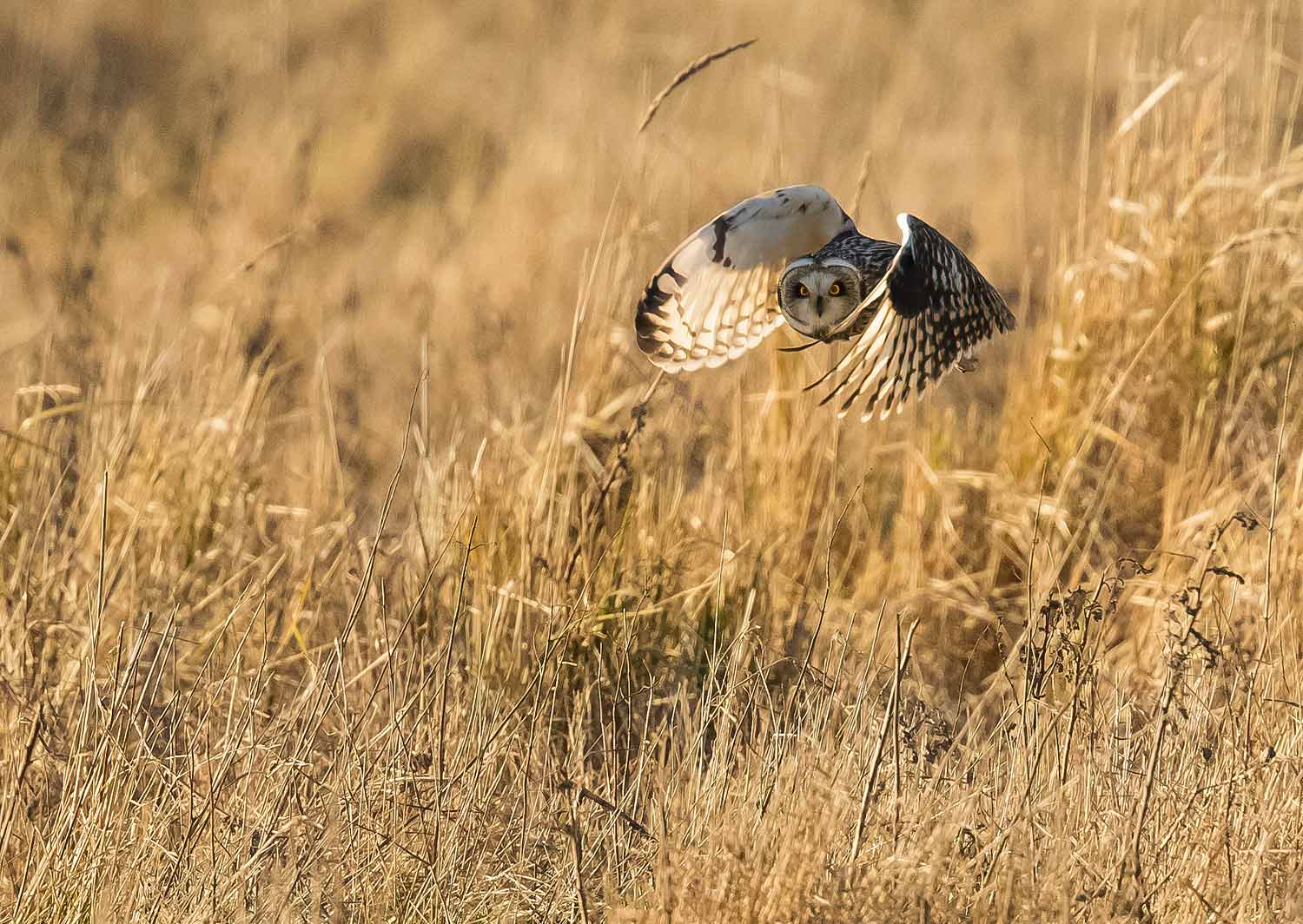 Loads of images during the day with the resulting time required for editing hence the delay in posting but, overall, my first day out of 2017 proved to be quite rewarding - and the camera combination worked like a dream.