I must be getting careless is my old age - another two weeks and no blog. I am not sure if anyone is reading it but, anyway, here is another one.
Two weeks ago, over the weekend, there had been reports of a Jack Snipe at Chopard Replica Watches Fowlmere RSPB so on Monday 10th October, I decided to give it a crack. Cloudy weather was not a good sign but it soon brightened up, thankfully, as I knew where the bird was showing and it would most probably need a 2x converter to get anything decent.
Arriving in the reedbed hide, there was a birder already present and he kindly pointed out the bird, peacefully sleeping by the side of a pond in an area where the reeds had been cut so it was visible. After a wait of half-an-hour or so, it began to feed about half-way across the cut reed area, its' bobbing action becoming immediately obvious. I spent the rest of the afternoon taking images and I am quite pleased with the results - and, yes they were taken with the 2x converter.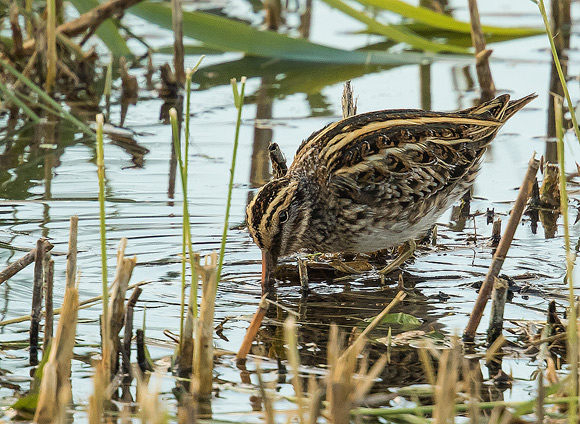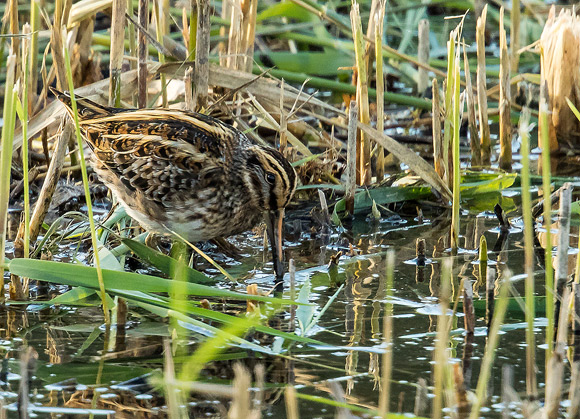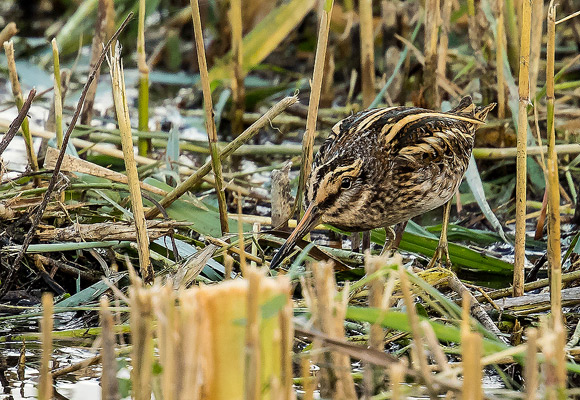 Nothing else doing, I returned home to a phone call from a friend who wanted to go biao.org.uk there the next day so we turned up nice and early. A Muntjac came out into the open, looked in our direction, and crept back into the reed cover.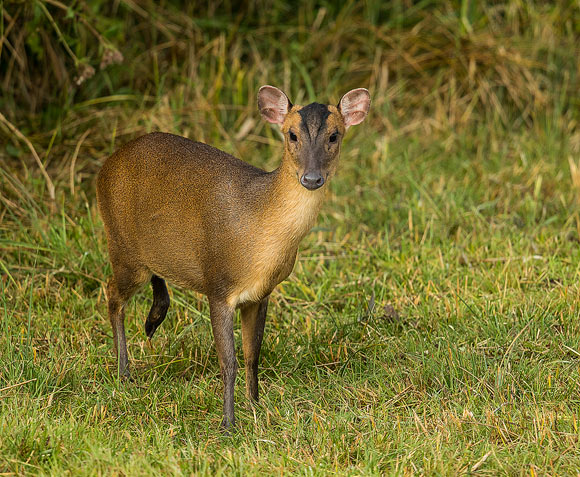 Nothing else on view but about the middle of the morning, the Jack Snipe started to feed breifly but on the far side of the area so really too distant for photographs - certainly no opportunity to improve on the results of the previous day. Eventually, another bird appeared briefly but seemd to sleep for the rest of the day - how unco-operative!!!
The bright note however, was the Water Rails that kept appearing, racing around feeding then disappearing into the reeds just as quickly - not easy to catch with the 2x converter on as the 7D MK2 only focuses with the centre focus point and the surrounding 4 points as boosters.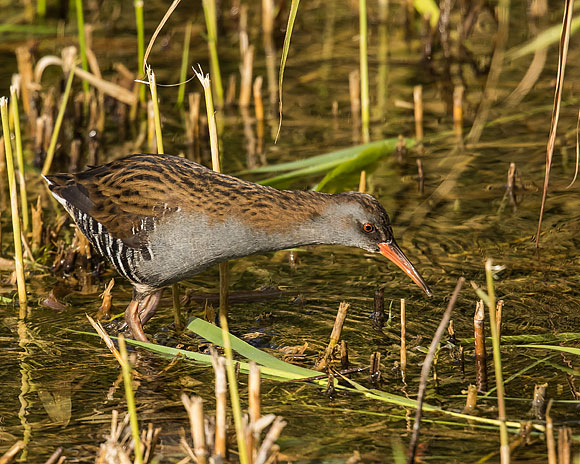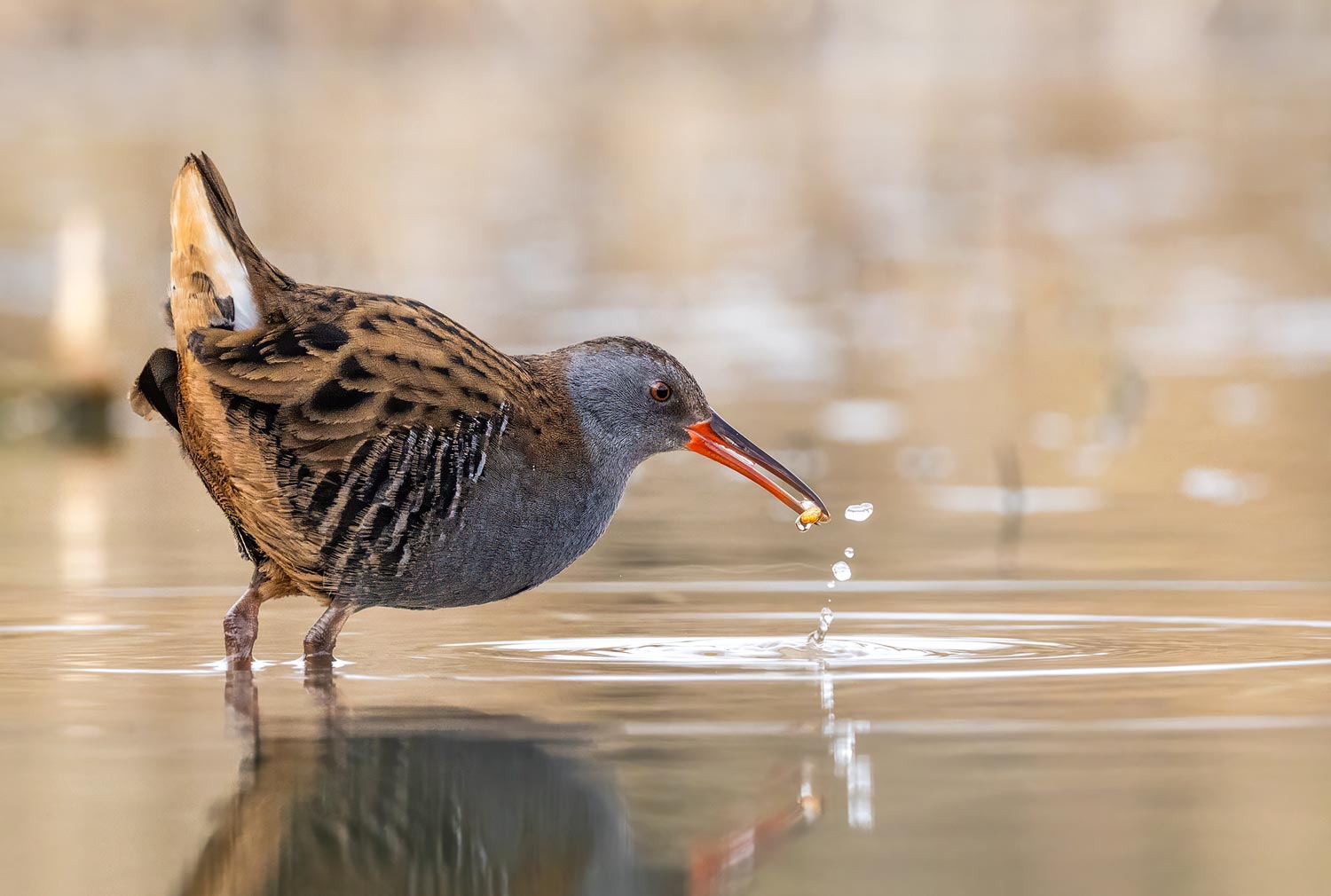 Anyway, acceptable reults again.
Last week, I thought I would return to Fowlmere RSPB to see if the Snipe were still there - no sign. Such is life. A missed opportunity as a Bittern flew into the reeds by the side of the hide but I only noticed it as it was landing. There was nothing else about except for a very brief visit to the mere by a female Goosander - I say brief - probably not more that 3/4 minutes in total before flying off. Apparently this was only third record of a Goodander here so worthwhle. Anyway some shots on the water, still with the 2x converter on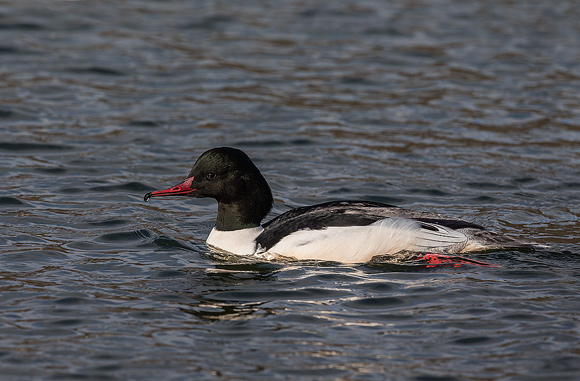 and just one sharp one from a batch as it flew off - very pleasing with the 2x converter again.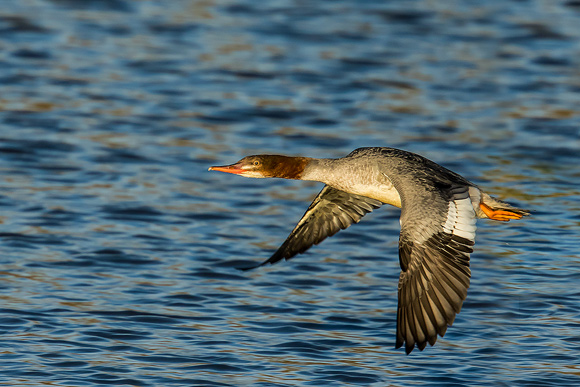 Finally, last Friday (21st) I went to north Norfolk with a friend. Weather awful - dark heavy cloud, spots of rain and windy when we arrived. With high tide about mid-morning, we ventured to Titchwell beach where there was quite a heavy swell but no light or colour. Trying something different, Gulls against a rough sea background - and this was true colours (to quote Cindy Lauper), not a black-and white shot. Grey and white birds against a grey and white background - not really exciting!!!
Some Turnstone landed on the old brickwork on the beach but were quickly disturbed by the waves.
Birdguides reported some Waxwings an the access road to nearby Holme Dunes NWT so we quickly decamped there and found - no Waxwings. The weather had improved by then and we spotted a pair of Crossbills on the pines but too distant for photographs so we went to the beach - usual stuff but one different shot of a Bar-tailed Godwit.
We visited the hides as a Spotted Redshank had been reported from the third hide but nothing there at all. On the way back, a small covey of Red-legged Partridges was feeding in the field. Normally, one only sees the rear end of these birds but this time they ignored us so a couple of photos resulted, one of an adult
and one of a juvenile.
Disappointing day.