Little Owls have been a bogy species for me for several years.
First time was during my trip to Catalonia when I spent a complete afternoon in a hide overlooking a nest site without seeing one. Several other un-recorded attempts have proved to be dismal failures until June 2014 at Pyemore near Ely when one showed reasonably well on a couple of occasions but only for short times.
There was a hide in a farmyard in Hortobagy during my trip in June of this year but after breitling replica 3 hours of perseverance, one put in a brief showing for 5 seconds only. I was scheduled to return to that hide but unfortubately, illness prevented it.
A fellow local photographer had been having great success with a family recently as I had posted several excellent images for him on the Cambridge Bird Club website - I am the photo editor for the club for my sins - but the location was not disclosed as it is on private land. Anyway, he very kindly offered to take me there so we spent a whole evening there - with nothing except for a passing juvenile Brown Hare.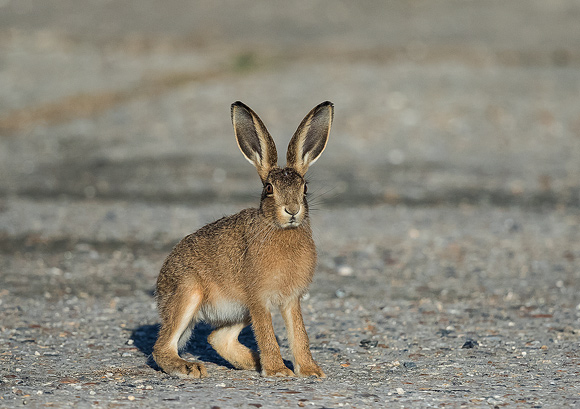 The evening was not wasted, however, because the land owner passed by and he very kindly gave me permission to go on my own. So, a couple of days later, armed with a supply of mealworms, I arrived at the site at aroung 10.00am, positioned myself, mealworms placed - and waited.
After an hour or so, an adult apperaed and landed where I was hoping, on some replica hublot old rusty ironwork.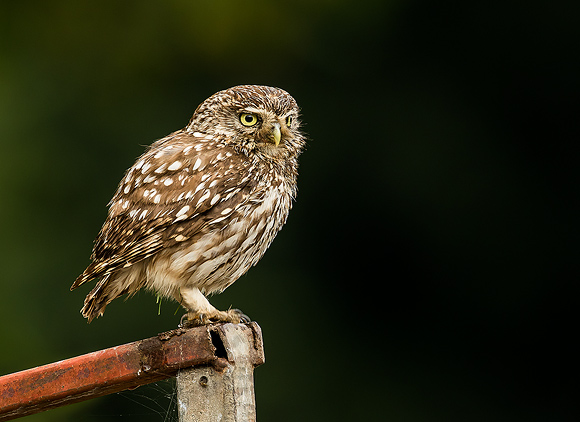 Having sampled the mealworms, a session of calling saw a juvenile join it.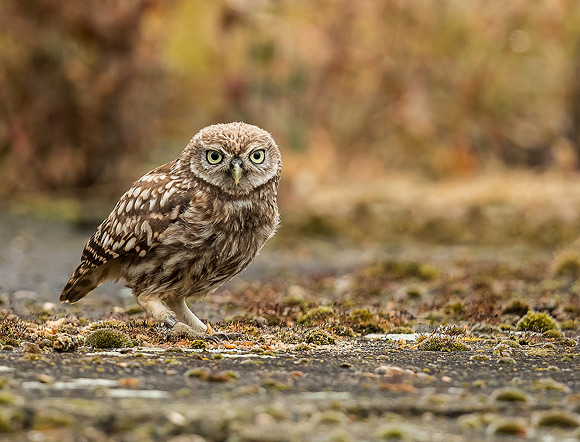 These are very amusing birds. The juvenile was begging for the adult to feed it, which it did, but when it turned it's back, the juvenile was hoovering up the mealworms as fast as it could, only stopping to beg to be fed again.
And then a moment worth all the effort - parental love!!!
Load of images later, the owls had exhausted the supply of mealworms and disappeared into the trees to roost. There are two adults and three juveniles but I only saw the same two birds.
I wanted to try for some flight shots but i needed the sun for shutter speed so returned a couple of days later. Loads of duff shots with wings, heads ,tails missing and plenty of nothing at all. One shot was of the adult running - very amusing to see.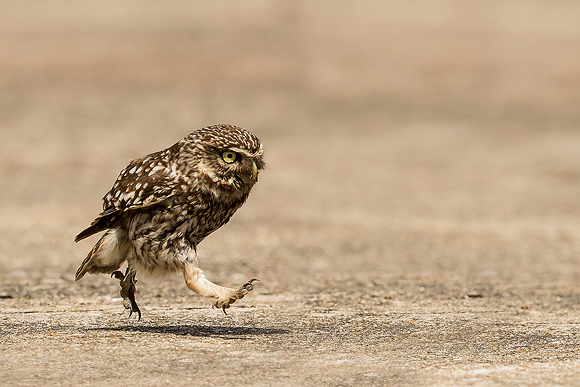 And finally I got something that was acceptable - not brilliant but acceptable.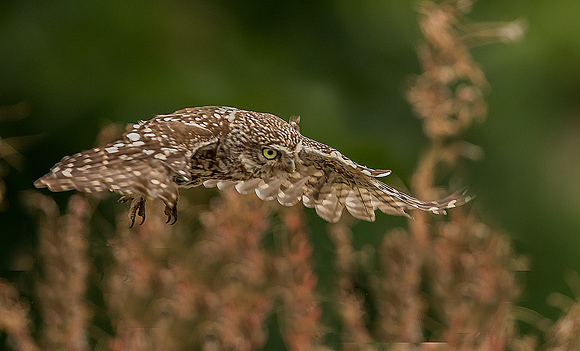 Can do better so more trips are required - not that I am complaining because I find these birds so entertaining.
More images in the Latest Additions section.
Now back to editing the 1000's of images from my Hungary trip. I have almost completed day 4 so watch this space - Lesser Grey Shrike, Whiskered Tern, White Stork and Red-backed Shrike.