The weather forecast for last Friday was sunny all afternoon and evening with light winds so a friend and I ventured northwards to Norfolk. It was his first trip out with his new Canon 7D MK2 so he was very keen to try it out and compare it with his old 7D.
We intended to end up at Titchwell and stay until mid-evening after the crowds had hublot replica left so we left home mid-morning with the first stop-off at Thornham but it was very quiet. An early lunch at the Thornham Deli on the west of the village and an excellent lunch it was too - and reasonably priced. Then to Titchwell, rather earlier than we intended but, surprisingly, it was not as busy as we anticipated.
The first signs of anything of interest was from Island Hide where a few Avocets were flying around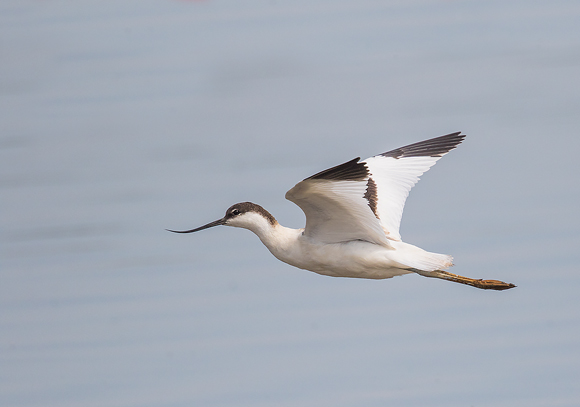 and I could not resist a family of Mallard feeding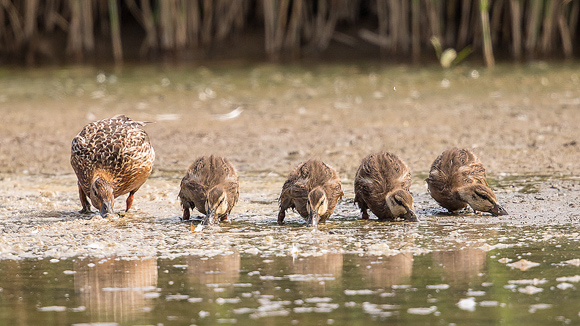 At this time, the wind veered to North-east and picked up quite strongly - not forecast - and was a pointer to what was to come.
Then down to the beach where the tide was receding. Further up the beach we noticed a dark duck on the tideline and quickly identified it as a drake Common Scoter - and opportunity not to be missed so we carefully stalked it and got to around 100 metres away when a Labrador off the lead ran straight for it - opportunity blown - thank you to another inconsiderate dog-walker.
A fly-by Oystercatcher was a poor consolation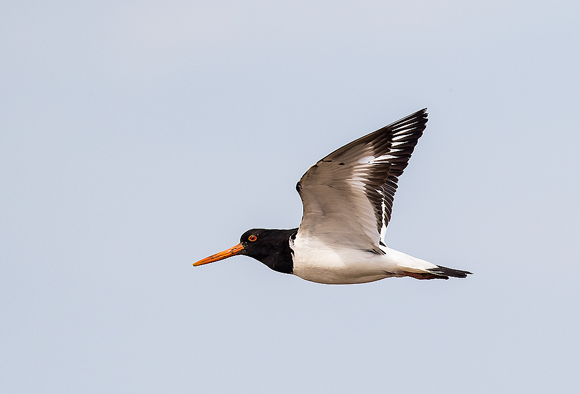 With nothing else around after that, we made our way back, and could not help but replica watches notice a singing Wren which was posing nicely, if rather distant - 2x converter time again.
We then went into the south-facing side of Parrinder Hide to await developments - many juvenile Pied Wagtails about - must have been a good breeding year for them.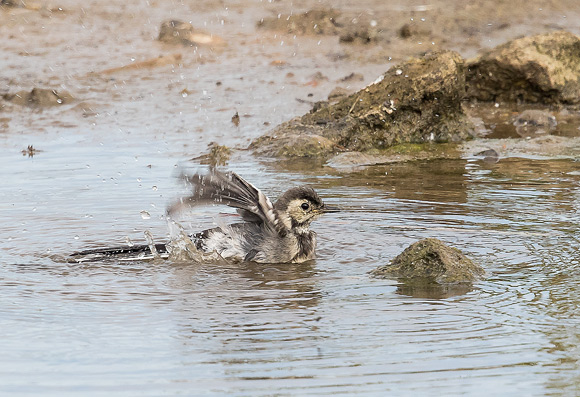 A Common Tern hovered in front of the hide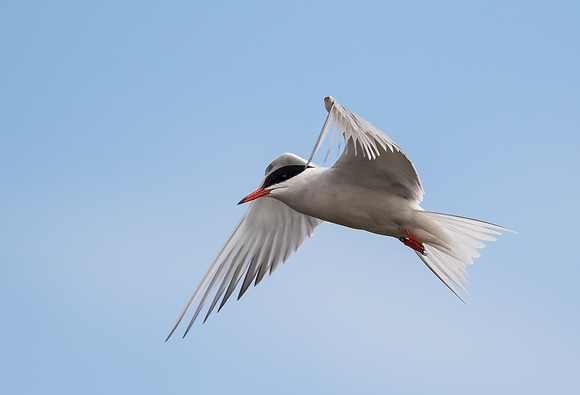 and Shelduck were also flying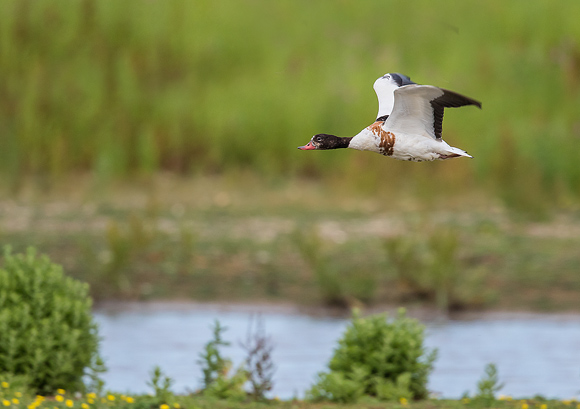 But by now, the clouds had really come in - a pure white sky and very peculiar light but we ploughed on. I was using manual exposure all of the time by now, hoping that post-processing would iron out a few problems.
It was dead calm so a pair of Avocets resting would have made a nice shot if the sun had been out - in the cicrumstances, make up you own mind as to whether this was worth taking or not - borderline for me!!
Deciding that that was that for the day, due to the poor light, we made for the car, to spot a summer plumaged Spotted Redshank in from of Island hide. Despite the light, it was worth a try
with a male Ruff calling in too, still with the remnants of it's ruff.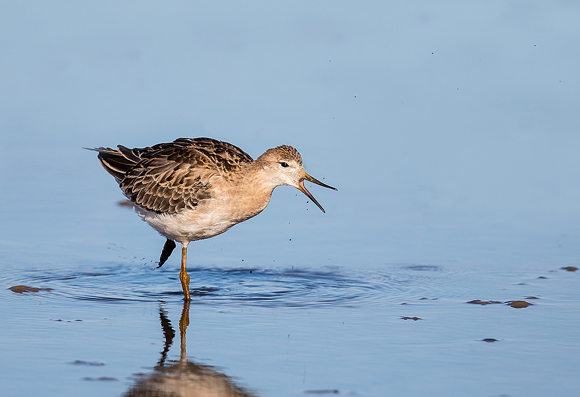 But by now, the light had deteriorated to make any further photography a waste of time. Disappointing really, as the waders were beginning to feed and approach the hide.