Last Friday. 6th June, after recovering from my birthday dinner, I decided to go to Norfolk. A rare male Spectacled Warbler had been reported there all week and it was time for me to take the long coastal walk at Burnham Overy to see it. Well, a long walk if you have just turned 70 and have 15 kilos of kit to carry!!
Arriving at the site, there was already 15 or so birders there and it was not long before the bird showed, although distant. It was nest-building and singing to claim it's territory although with the nearest possible mate over 1000 miles away, it seemed to be a waste of time.
This is only the 8th record of this species so quite a mega so I stayed all morning until the light was too harsh for decent images. Still, although cropped, I was very pleased with the results.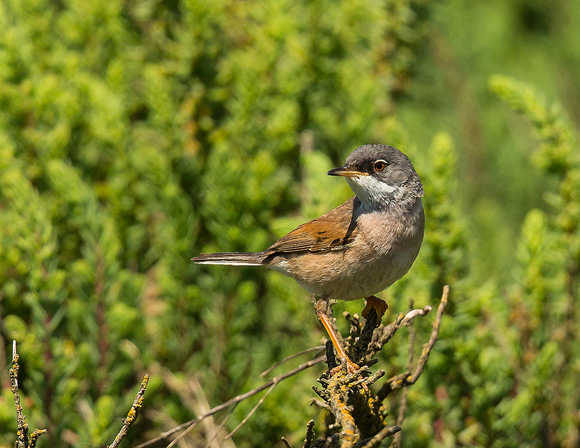 Having lunch in the car, there was a Little Tern fishing in the harbour but, despite my efforts, I never managed a shot worth keeping. Must return to try again.
I then moved to Tichwell RSPB but with limited results. Mallard chick in front of the hide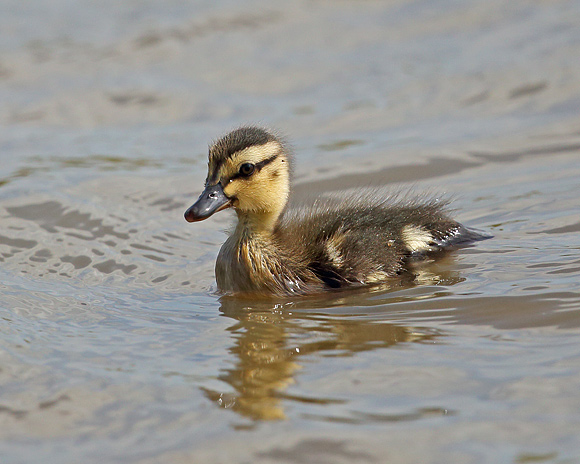 and an Avocet in flight
I decided not to visit the beach as the tide was out so I moved to one of my favourite places, Thornham harbour. This can be easy photography as it is frequently possible to photograph from the car as it proved this time, firstly with a perched Redshank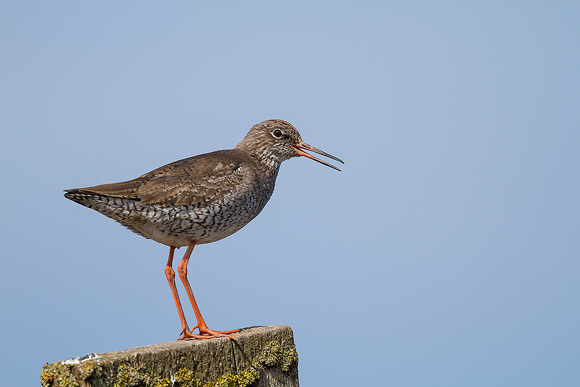 and a Little Egret fishing
Common stuff, I know but still birds that are not easily photographed in Cambs.
More images in the Recent Additions section.